"Crimson Peak - Crest"
"Crimson Peak" poster created for the upcoming Guillermo del Toro film (starring Mia Wasikowska, Tom Hiddleston and Jessica Chastain) which is to be released on October 16, 2015. The screenprint was commissioned as part of the new
Legendary's Art Series
.
6 colour screen print printed on uncoated archival paper by D&L Screenprinting
Size: 18x24'
Limited edition of 150.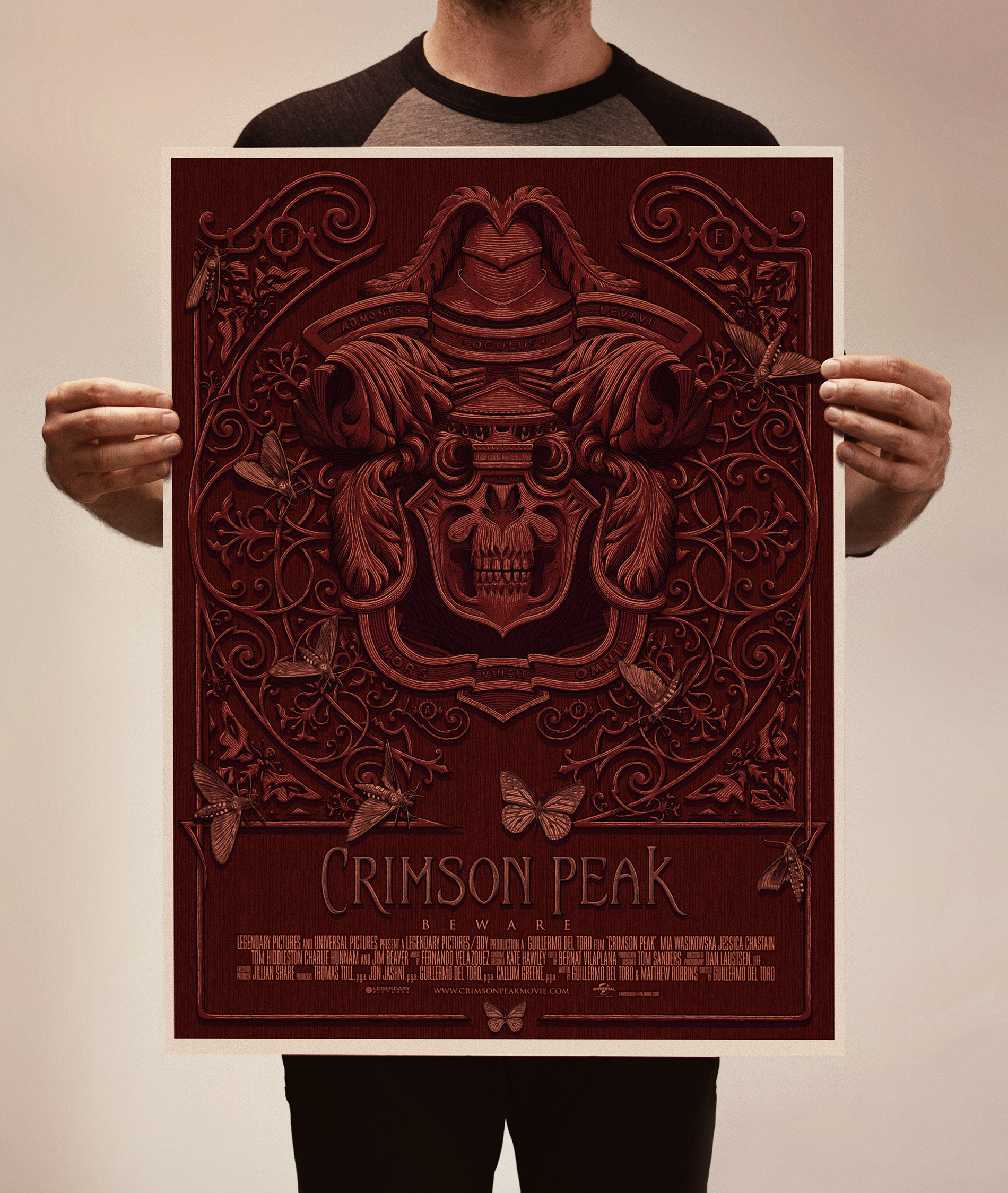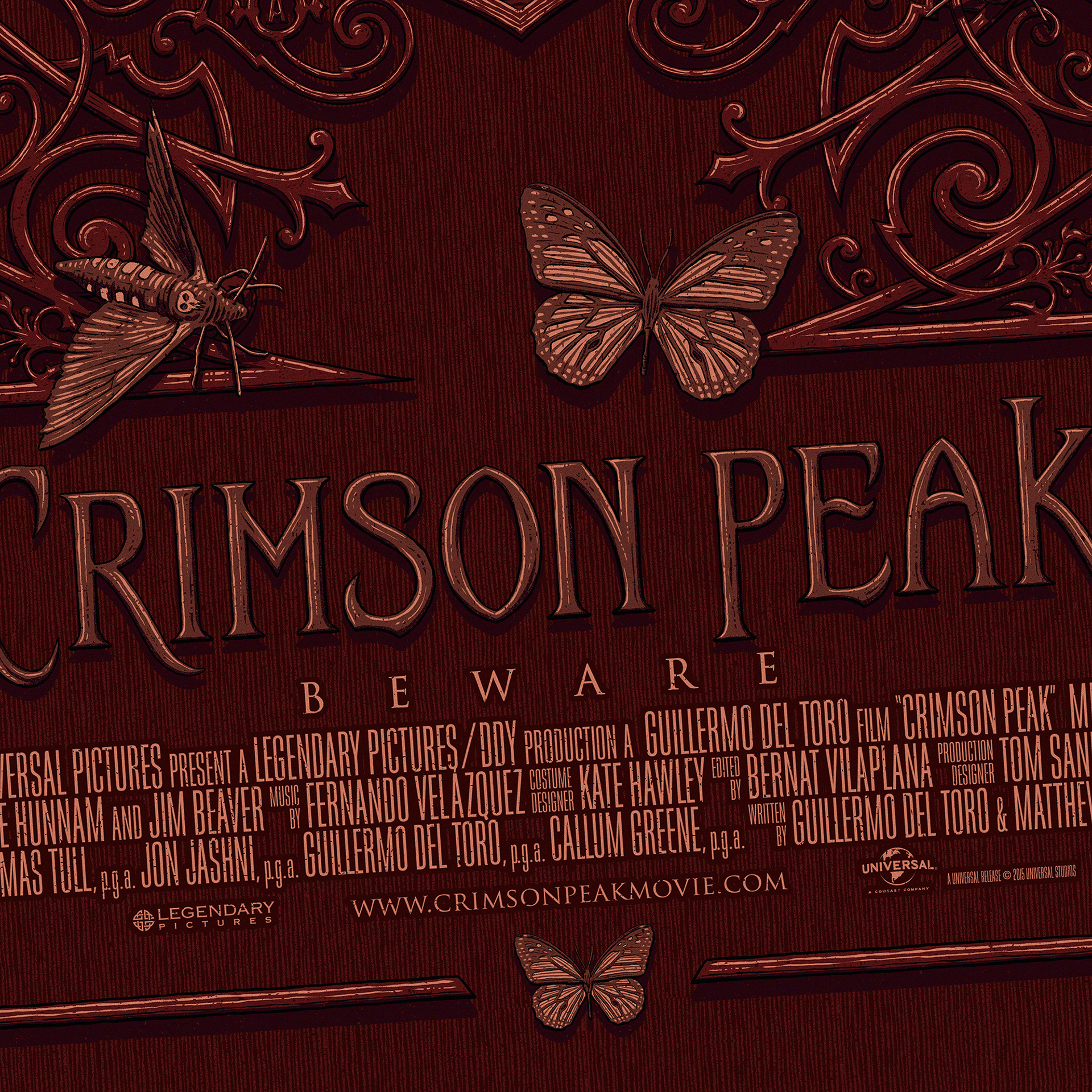 Work in progress:
Test print of the initial linework:
Testing the linework with alternative teeth: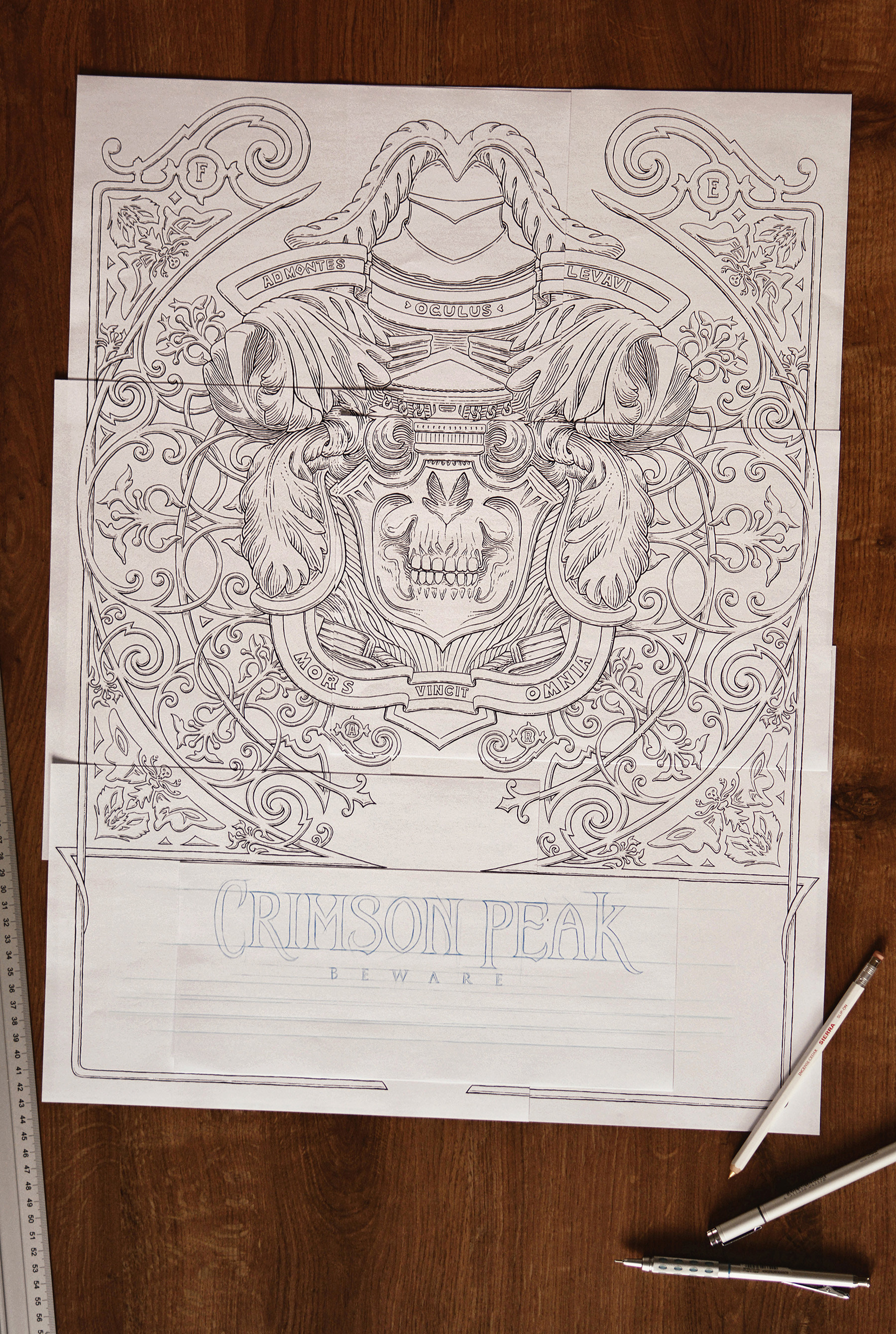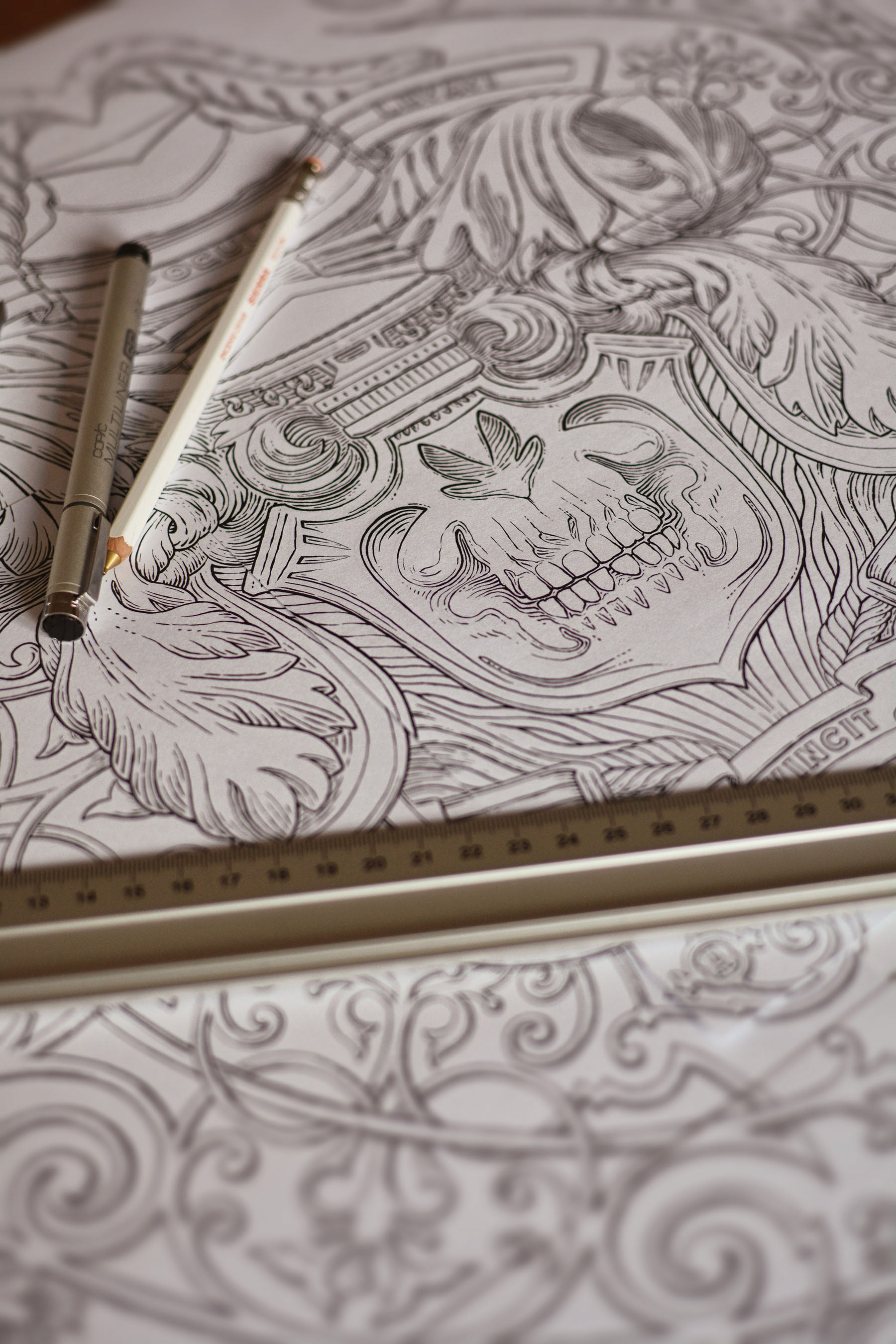 Adding moths and butterfly: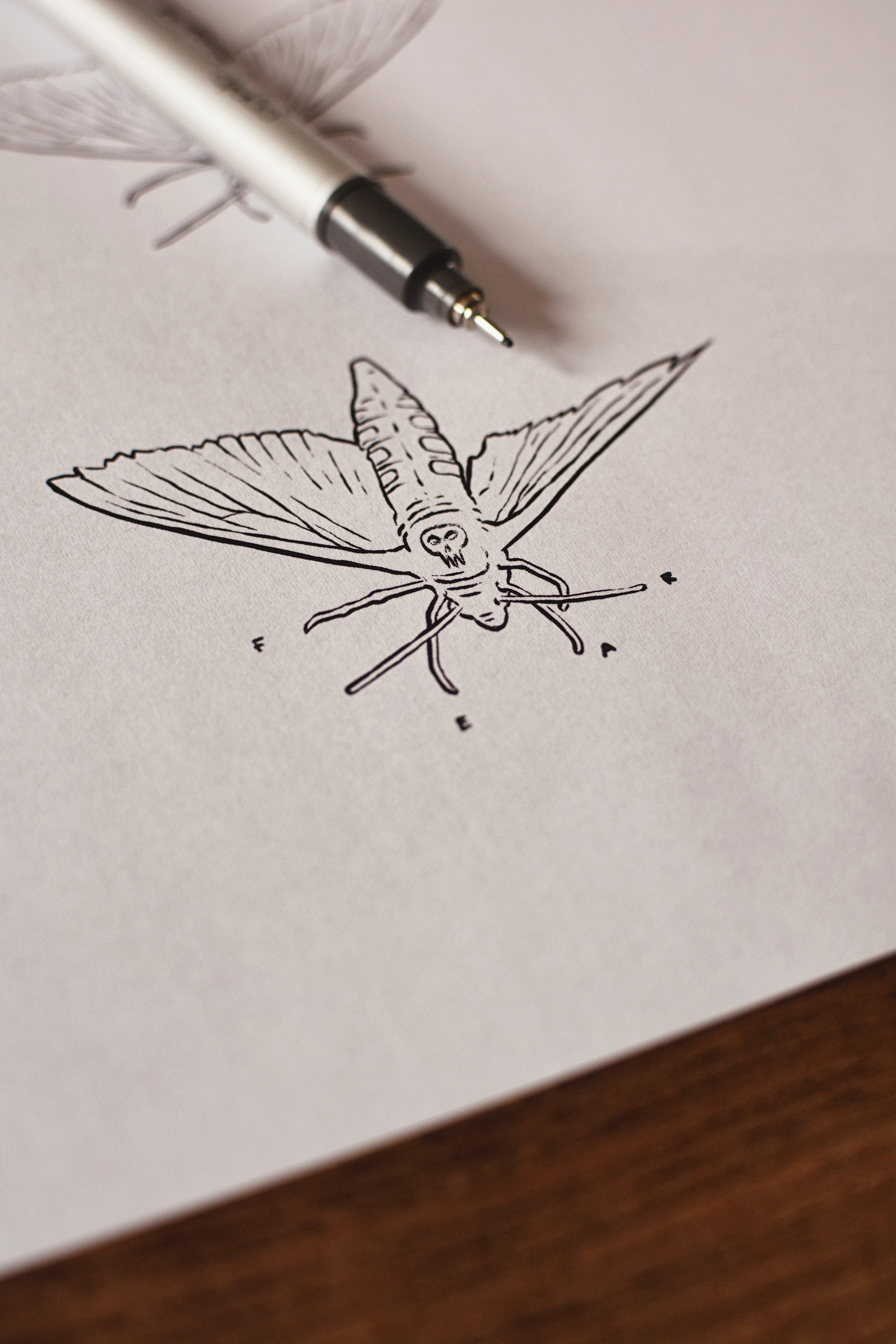 Crimson Peak reference materials: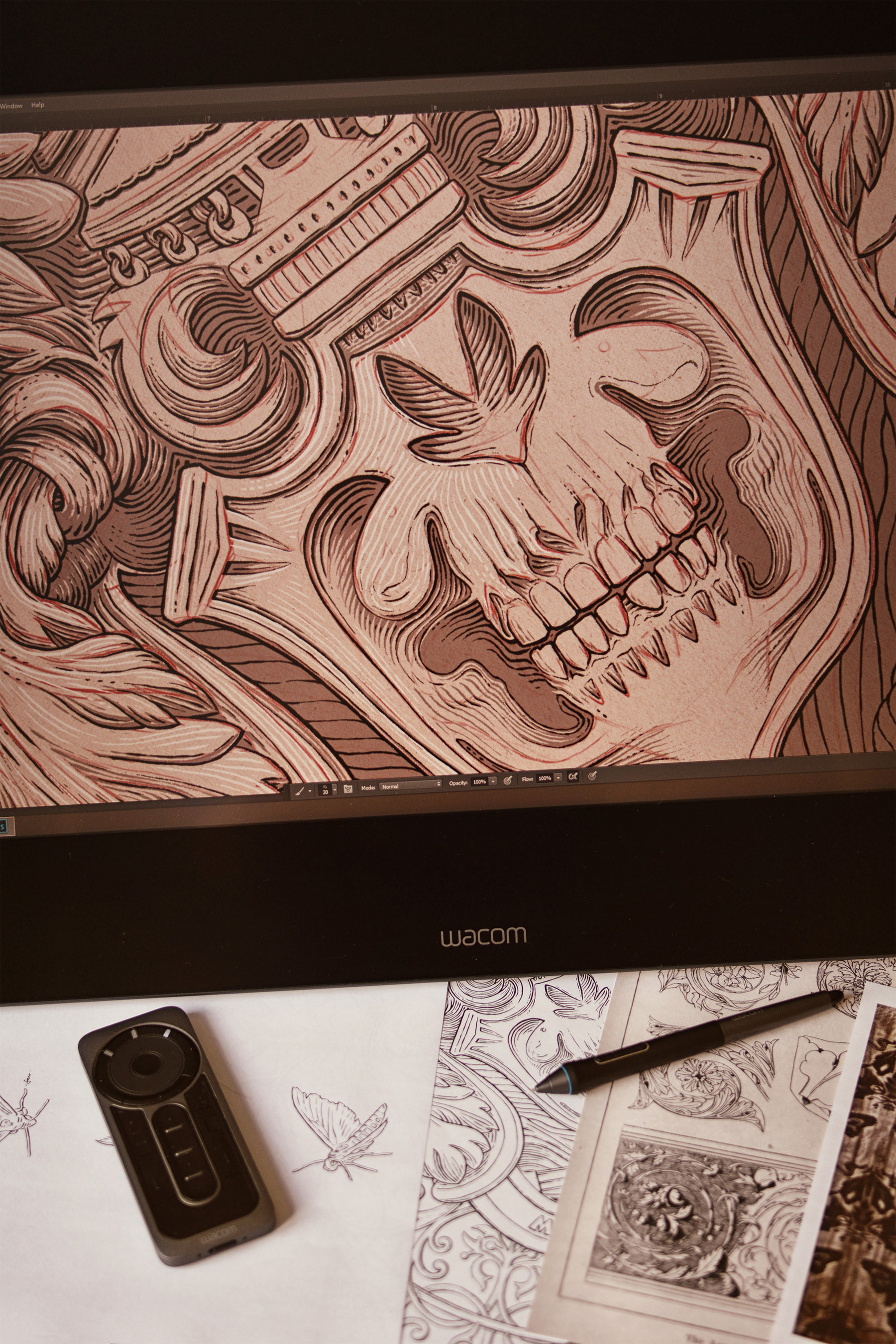 Step-by-step process shots: